Janine McVeigh
Licensed in Pennsylvania & Delaware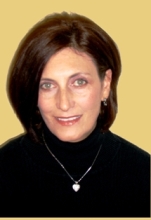 I am a Realtor who is dedicated to helping sellers, buyers and investors achieve their goals and I love what I do. I have an extensive financial and business background that I complement with a strong emphasis on the use of the latest technologies to serve my clients.
I obtained my initial real estate license in 1990 (not local).  During the last 29 years I also was an investment analyst, a bank officer responsible for acquisitions and a senior manager of an international software company that delivered financial solutions for Internet merchants.  I also managed the construction and maintenance of commercial office parks and commercial facilities where I dealt with contractors of every discipline.  I have also lived abroad and traveled extensively which helps me to better understand the needs and desires of people from various cultural backgrounds.  I focus on the suburbs of Philly with special emphasis on Chester, Delaware and Montgomery County but I also have investor clients in the city.
You can contact Janine by emailing her at …   janine.mcveigh@gmail.com  … or by calling … 610-608-4452
 I am living the American dream and want to help others do the same.
Member of …
National Association of Realtors
Pennsylvania Association of Realtors
Suburban West Association of Realtors
.