Daily Real Estate News |Thursday, April 05, 2012
Mortgage applications for home purchases jumped 7.2 percent on a seasonally adjusted basis last week, reaching its highest level since Dec. 2, 2011, the Mortgage Bankers Association reports.
"Applications to buy a home picked up last week, and are running more than two percent above the level reported at this time last year," says Michael Fratantoni, MBA's vice president of research and economics.
Loan applications for purchasing a home for conventional loans are 10 percent above last year's numbers, Fratantoni says. Purchase and refinance applications for government loans also increased by more than 10 percent over the week too "likely spurred by borrowers seeking to apply before scheduled increases in FHA mortgage insurance premiums at the beginning of April," he notes.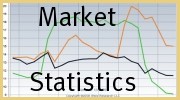 Overall, mortgage applications for purchase and refinancings increased 4.8 percent last week, according to MBA. Applications for refinancings increased 4 percent from the previous week — the first weekly increase since posting six consecutive weeks of declines.
Source: "Mortgage Applications Increase in Latest MBA Weekly Survey," RISMedia (April 4, 2012)
Read More
Reprinted from REALTOR® Magazine Online, April 2012, with permission of the NATIONAL ASSOCIATION OF REALTORS®. Copyright 2012. All rights reserved.